WANTED: YOUR MONEY
Learn how you can help!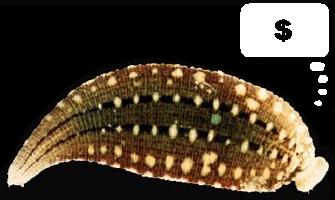 LEECHES OF SOCIETY ARE BAD!
Hello!
Our names are Bob and Ben. We're really nice, and we're asking for your help!

You see, there's this other website run by this chick who has no concept of 'fiscal responsibility', and wants you to pay for her bills! And people actually give her money! Lots of it! This has inspired us to create our own website...Don't Save Karyn dot com! We too are Internet panhandlers, but unlike Karyn and the guy who comes up to you on the street about how his car broke down and he has no money for gas, we make no pretenses...if you give us money, in the true spirit of Karyn, we are going to waste it all on stupid stuff!

So if you have an extra buck or two, please send it our way!
We promise to waste your money in inventive and creative ways, like lap dances at the local strip club, and not use it to pay any bills or help starving children in Africa or stuff like that!

Together, we can banish financially irresponsible losers from the Internet!


CHECK OUT WHAT OUR LOW-BUDGET WEBSITE HAS TO OFFER!


LETTER FROM BOB AND BEN
Find out what the deal is with this shit.


FAQ
Answers and comments to some of our most frequently asked questions!


WEEKLY UPDATE
Keep up to date on the happenings of Don't Save Karyn!


GRAND SPENDING TALLY
Watch the creative ways we waste your money!


THE DAILY FUCK
Daily tips from Bob and Ben on how to live outside your means!


THE DAILY Us-MAIL
Read some of Bob and Ben's favorite e-mails!


GIVE BOB AND BEN MONEY
Details on how to send Bob and Ben money!


BOB AND BEN THANKS
As in...thanks for wasting your money on us!


CONTACT BOB OR BEN
Send Bob or Ben an e-mail!







FastCounter by bCentral